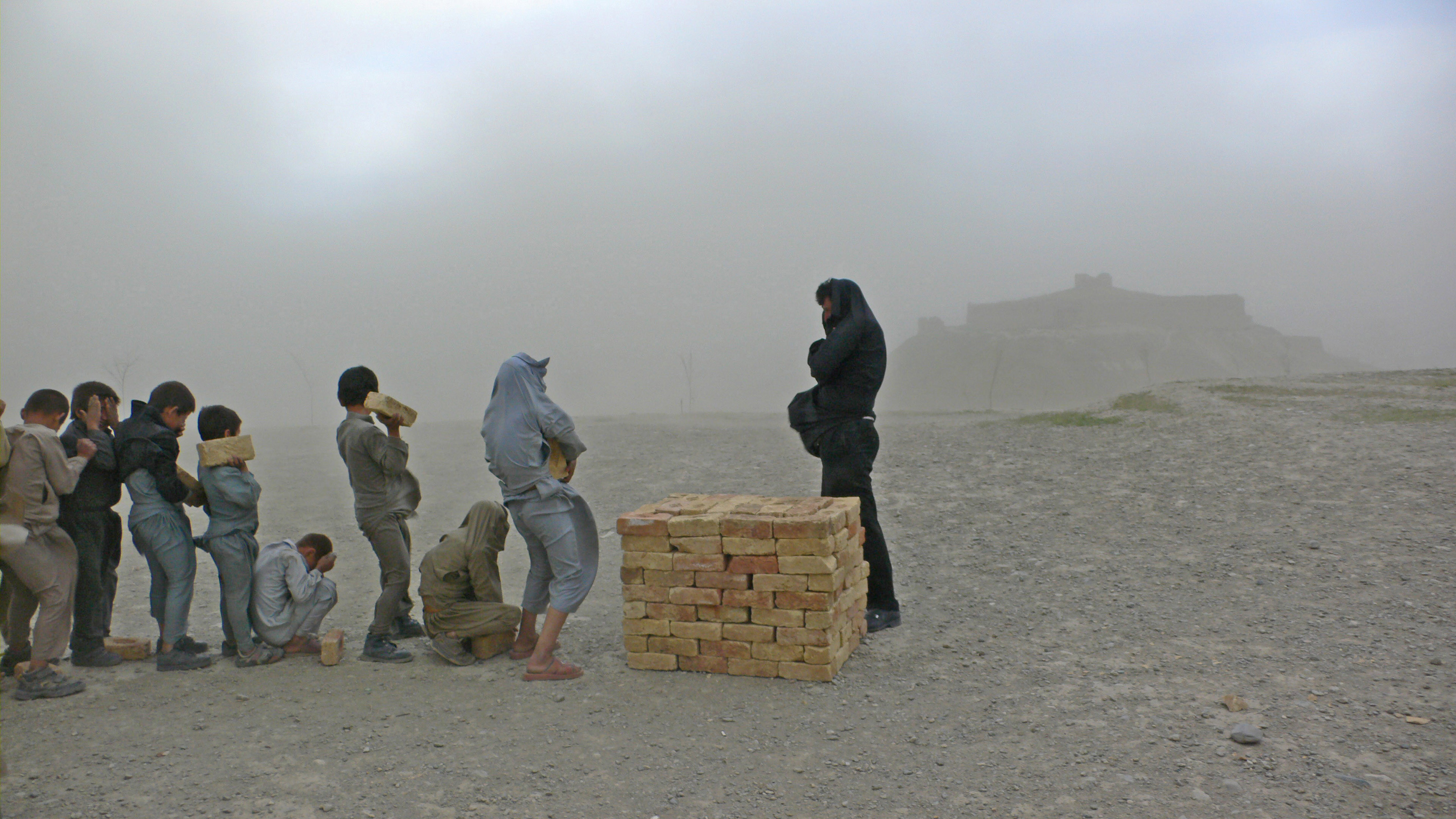 THE FUTURE THAT AWAITS
An Unpacking the ArteArchive program curated by Lila Nazemian
Featuring works by Lida Abdul, Yalda Afsah, Aidin Halalzadeh, Sahra Mani, Shahrbanoo Sadat, Sepideh Salarvand, and Ginan Seidl.
Online screening: February 18 – 26
RSVP: artearchive.org
Available worldwide
FREE with RSVP / $5 suggested donation
In-person screening: February 17th 
The Clemente's Flamboyan Theater 
Address:  107 Suffolk St, New York, NY 10002
7 PM – 10 PM EST
Tickets: $10
Screening followed by a Q&A
THE FUTURE THAT AWAITS presents films about Afghan children and youth made in the years following the US-led invasion of Afghanistan and until the fall of Kabul to the Taliban in Summer 2021. Sharing experiences throughout Afghanistan as well as in Iran, the films explore how characters navigate inherited political realities, legacies of social traditions, access to education, isolated communities, and child labor. The in-person screening features five short films that reflect the main themes of the program.
THE FUTURE THAT AWAITS is co-presented by ArteEast and The Clemente and is curated by Lila Nazemian,  ArteEast's Special Projects Curator. This screening is part of the legacy program Unpacking the ArteArchive, which preserves and presents nearly 20 years of film and video programming by ArteEast.  This program will be screened online on artearchive.org from February 18-26, 2023. A selection of films from the program will be screened in-person at The Clemente on February 17th at 7PM EST, followed by a post screening discussion. For more information, visit theclementecenter.org
FILM PROGRAM
White House, Lida Abdul, Afghanistan, 2005, 5 mins 
Dari with English subtitles 
Brick Sellers of Kabul, Lida Abdul, Afghanistan, 2006, 6 mins
Dari with English subtitles
Vice Versa One, Shahrbanoo Sadat, Afghanistan, 2011, 10 mins
Dari with English and French subtitles
Kaloo School, Sahra Mani, Afghanistan, 2012, 16 mins 
Dari with English subtitles
Bacha Posh, Yalda Afsah and Ginan Seidl, Germany, 2016, 30 mins
Dari with English subtitles
The Lowland, Aidin Halalzadeh and Sepideh Salarvand, Iran, 2021, 52 mins
Persian with English subtitles
Image Credit: 
The Bricksellers of Kabu
l, Lida Abdul